immediately after EFY in san antonio, our family gathered in washington dc to honor becky dear who has been interning for harry reid there all summer. she is a big deal of sorts. and we miss her. i loved the trip! i felt urban and chic. i am actually neither of those things but i loved the area we stayed in georgetown. and i got to see where becky is staying, at the byu barlow center which is essentially a church buildings with some beds in it! epic.
here's some pictures that sum up the experience:
i was SO excited to see dad and becky greet me at the airport i am pretty sure i sprinted into their arms. curse you EFY for talking about the importance of family 24/7 and making me miss them so dang much.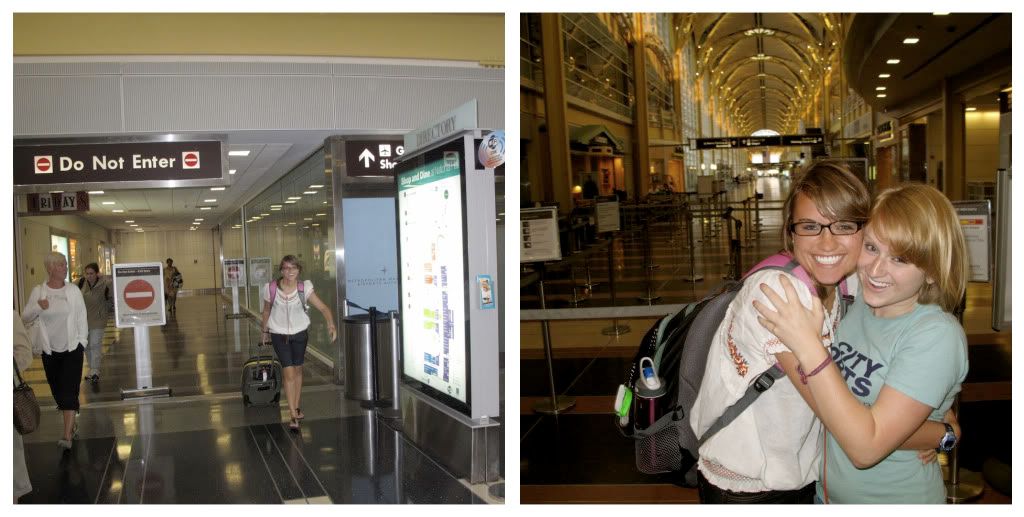 we went to see uncle abe! twice. HONESTLY it was fun. get it!?!?
i love my sister like i love barack obama.
we went to the NEWSEUM!! the museum of news! it pumped me up to be a broadcast journalist.
biiicky gave us a tour of the capitol building!! she is SO legit. oh and please read notice the caption on that sign i found in the newseum. apparently it's "easy and fun" to be a reporter. interesting.
DC and thomas jefferson. we went to his home: monticello, in virginia.
it's on the nickle!! who knew!?
in honor of ms. cupcake queen lizzie hayes, we visited three major cupcake stores in DC! hello cupcake, baked and wired, and GEORGETOWN CUPCAKE! there is a dramatic and funny show about that store on TLC. watch it. we went there.
last night in DC/ becky's birthday/visiting the first battle of the civil war. the battle of manassas happened on july 21st 1861, and started the civil war. we visited it on july 21st 2010. accident. and awesome. it was really sad, but i've always been interested in the civil war so it was cool to see it.